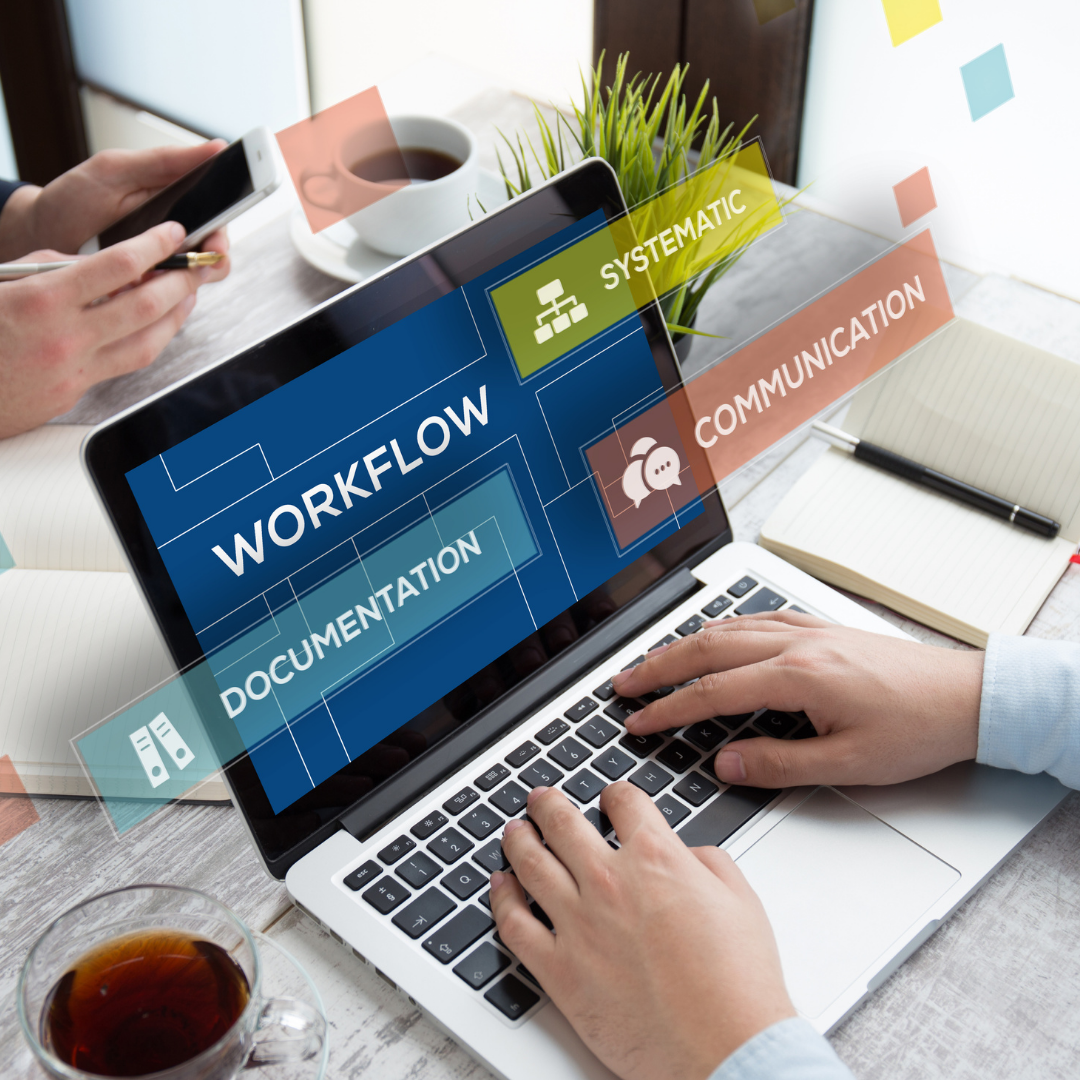 Before we talk about this type of software, let's talk about its connection with business workflow.
A business workflow is a plan for running a business. It follows the order of work to be done, who does what, when, and how to do it. The process of developing a workflow is known as workflow management, and when you are done, you work with workflow software for businesses to manage it. Business workflow software is the backbone of a business and must be tailored to the needs of the business in question.
Why do we need such software for our business?
Well, the necessity of Workflow and Management Software for a business is a must. After all, what is a business without workflow and management? While workflow and management may sound like a single concept, it is a combination of both. Workflow denotes the flow of work in an organization. It is the organized, scheduled, and continuous flow of work from one functional area to the next. Management, on the other hand, is the decision-making process for a business. It is the process of making decisions and coordinating the activities of a group.
Choosing The Software For Better Business Success
For most companies, the work doesn't stop when the business hours do. That means employees and contractors alike have to be able to access their work from anywhere, in addition to being able to delegate tasks and monitor their progress. This is where workflow management software comes in.
There are a number of ways you can set up workflow within your business. Many people prefer using management software on the cloud, such as JIRA, Mavic, Asana, or Wrike. This is a great option because it means that you have access to all of your projects and files from any device, at any time. It also means that you can share tasks with colleagues and work as a team.
Aside from the ones mentioned, here are some of the best workflow and management software that you can rely on:
Freshservice
With Freshservice's workflow management software, businesses can easily track their projects and tasks as they move through the different stages of the workflow. Freshservice helps you set up workflows between multiple participants and allows them to track and monitor their work, request help from others, and report on projects. This software is perfect for keeping teams organized and on top of their game and will help them meet deadlines and goals.
Nifty
Nifty is a software that is made for businesses to make their workflow management simple, smooth and efficient. It is equally important for a business to have a software that is easy to use for its users. It is equally important for a business to have a software that has features that are very helpful to the users. The workflow management software Nifty has all these features. It is user-friendly and easy to understand.
Hive
Hive can help you get more things done. If you are thinking about how to make your business more efficient, then Hive is the perfect solution. The Hive app is a business workflow and management software that will help you transform your business with next-gen mobile technologies. This means that you can bring your business into the modern age and get more done.
Process Bliss
Process Bliss is the workflow management software that focuses on simplicity. In fact, it is so simple and easy that you can set it up in just minutes without any special knowledge or training. In fact, you don't even have to be a business owner to use Process Bliss! Process Bliss will work equally well for a single person or business as it will form a company with hundreds of employees.
com
Monday.com is a cloud-based project management and workflow software that offers a drag-and-drop interface to manage projects and tasks. It is a scalable solution that works for big businesses as well as smaller companies that simply want to keep everything and everyone organized. Monday.com also offers a mobile app so that you can stay up to date while on the go, and the software's built-in chat makes collaboration super easy.
Monday.com is an all-in-one solution that helps you and your team hit project deadlines and goals. You can also use it to collaborate with other teams to make sure that everyone is on the same page. That way, you can get tasks done faster and more efficiently, and you can save time.
At first glance, the idea of workflow and management software seems kind of boring, but it's a really useful tool for any business. From the list above, which software are you going to choose for your business?